Contact
Phone: (702)748-5491 – SMS text is best
Email: johndeebdd@gmail.com
---
BDD puts the business stakeholder in the driver's seat!

We can be fixing your software in 15 mins…
I live in Las Vegas, please contact me any time, 24/7.
Email: johndeebdd@gmail.com
Github
StackOverflow
Quora
WordPress.org
Skills
DevOps engineer
WordPress plugin development
PHP BDD/TDD using CodeCeption framework
Amazon AWS systems management
continuous integration
LAMP, Linux, Ubuntu, MySQL, HTML, SEO, git, CRM systems,
APIs including WordPress, WooCommerce, stripe, Selenium automation, javascript, jQuery, OOP, web app architecture
Outsourcer management
---
Experience
I am the head of WordPress development at a funded startup in Las Vegas. I work directly with team leaders and executives who want to take their WordPress development to the next level. I have been programming for thirty years. I've published multiple plugins to the repo, and have about a half dozen on github. I am a world expert in Behavior Driven Development for WordPress. This blog is about my transition from a programmer, to a developer, to an entrepreneur.
Remote Work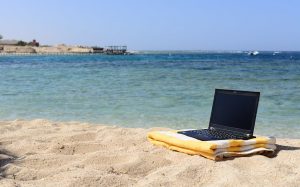 Everything I know how to do, I can do remotely. I'm working in the cloud. This is how it should be! I will show you how to setup WordPress development and production servers on Amazon or any other cloud provider. All you need is a Chrome browser and a decent internet connection to develop. I have the perfect cloud based development environment, which I give for free to my clients.
---
What can you do for me, John?
I'm ready to go, and can start delivering software to you in 24 hours. I know how to write feature files and talking about software is my thing. Let's talk! I can deliver software on any scale, from doing things myself to helping you hire unlimited numbers of outsourcers. If you're developing WordPress, I guarantee I can reduce your costs.

When are you available?
Now.

What roles are you available for?
Software project manager [Scrum master, developer, etc], QA testing in PHP, programmer, consulting, code rescue